GROUP MANAGEMENT
One of the biggest assets that Grapro offers our clients is a team of competent professionals who have the expertise, experience and capabilities to work on our respective projects in real time.
Our team draws on its diverse skill set, and years of experience to offer our clients the highest quality service. Our people have worked on several projects, across industries, and with some of the most recognized organizations and institutions in Nigeria and beyond.
Prince Emeka Okezie
C.E.O / GMD
CLICK TO VIEW PROFILE
Prince (Sir) Emeka Okezie is the CEO/GMD of Grapro Group. He is the founder and also sits on the firm's management committee.
A fellow of the Advertising Practitioner Council of Nigeria (APCON), Emeka served as the National Secretary of the Outdoor Advertising Association of Nigeria (OAAN) from 2009 – 2011 and in other offices of OAAN such as the Chairman, Information Technology Committee, and member of the committee on Membership/Registration, Corporate Affairs and West African Project/ Fund Raising Committees and was the Disciplinary Committee Chairman.
Prince (Sir) Emeka Okezie is a graduate of Graphic Arts from the Institute of Management and Technology, Enugu. He holds an MBA from the Metropolitan School of Business and Management, UK and also Alumni of the Lagos Business School.
Lady Okezie Gold
Executive Director
Admin and Strategic Planning
CLICK TO VIEW PROFILE
Gold Okezie is the Executive Director (Admin & Strategic Planning) with oversight responsibility for all administrative matters and strategic planning.
Lady Gold previously had a lengthy career with Property Brokers Limited, a real estate company for over 12 years. where she was an administrative executive and later, the admin manager.
Lady Gold Okezie holds a B.A (English) from University of Nigeria, Nsukka and an M.sc (Mass Communication) from University of Lagos.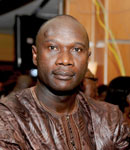 Ugo Rapuruchukwu
GM – Products Dev. & Innovations
CLICK TO VIEW PROFILE
Ugo O. Rapuruchukwu is the General Manager (Products Dev. Innovations). Mr. Ugo has been involved in all phases of the company's development since its founding in 1989.
Mr. Ugo is a member of the Nigerian Society of Engineers (MNSE No 09367), the Council of Registered Engineers of Nigeria (COREN No R.8478), and the American Society of Civil Engineers (MASCE No. 382692)
Mr. Ugo cut his teeth in Engineering for over 10 years in the Construction Industry and another 7 years at Shell Petroleum Development Company of Nigeria, Port Harcourt.
He holds a B.Eng (Civil Engineering) from Enugu State University of Science and Technology, Enugu.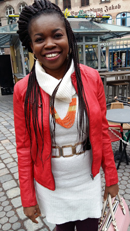 Uche Emeagui

General Manager
CLICK TO VIEW PROFILE
Uche Emeagui is the General Manager with management responsibility over the company's finance, treasury and administration functions.
Since joining GRAPRO in 2004, she has served a broad range of leadership roles, climbing from Personal assistant to the MD, to Deputy Manager (Finance), then Assistant General Manager (Finance/Admin), amongst others..
Mrs. Uche is a graduate of Accountancy from the Federal Polytechnic Oko, Anambra State. She holds a PGD in Accounting from the Ladoke Akintola University of Science & Technology, and an MBA in Financial Management. She also speaks Dutch fluently.
Her interests outside the office are watching football, actions movies and reading.
Nkiruka Ohaji

Asst. GM – Sales & Marketing
CLICK TO VIEW PROFILE
Nkiruka is the Assistant General Manager (Sales & Marketing). She is responsible for the company's sales and marketing activities.
She began her advertising career with Corporate Media Ltd, an Outdoor Advertising Company as a Marketing Executive where she turned around the Company's annual billings for four years before joining Graphic Project Ltd in 2008 in the capacity of Asst. Mgr. Marketing.
Miss Nkiru graduated with an HND in Banking & Finance from Institute of Management & Technology, Enugu and an MBA from the University of Calabar.